A seminar on the exchange of experience of FEZ, industrial parks, technology parks of Belarus and Ukraine will be held in Grodno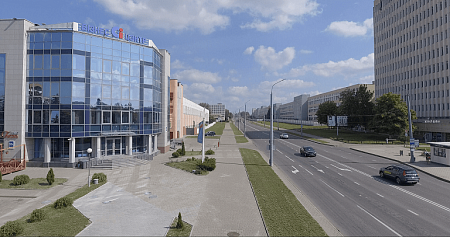 On October 1, 2020, in Grodno, at the premises of FEZ Grodnoinvest administration, a thematic seminar will be held on the experience exchange of free economic zones, industrial parks, and technology parks. The event will be held within III Forum of Regions of Belarus and Ukraine.
The program includes for thematic panels on priority areas of industrial policy and instruments for creating investment attractiveness, logistics and transit potential in the system of transnational routes and global economic projects, development of innovative and technological infrastructure for the scientific potential stimulation of regions of Belarus and Ukraine.
On the Belarusian side, the event will be attended by representatives of FEZ, National Agency for Investment and Privatization, Great Stone Industrial Park, logistics and industrial companies, science and technology parks. The participation of the leadership of Ukrainian industrial parks, logistics associations and companies, investment and development groups, technology parks, industrial and innovative clusters is expected.
To participate, please register online. For additional information, you can contact Foreign economic activity department of the administration FEZ Grodnoinvest by phone: +375 152 41 23 17, e-mail: invest@grodnoinvest.by.
PROGRAM of a thematic event for the experience exchange of FEZ, industrial parks, technology parks: