A New Resident with Lithuanian Capital Was Registered In FEZ "Vitebsk"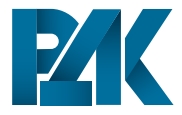 On November 29, 2019 the Administration of the Free Economic Zone "Vitebsk" registered its new resident, "Rubovskiy Dolomitoviy Karyer" LLC (Rubov Dolomite Quarry). The investment project – production of hyper pressed "Lego" building material and other decorative material.
The investing country – Lithuania.
More than half of the production will be exported.